With your very own free Nurse­-Family Partnership personal nurse, you will get the support, advice and information you need during your pregnancy and when your baby arrives.
Becoming a mom for the first-­time can be a lot to handle, so wouldn't it be nice to have an expert nurse to help you on your journey? Over 250,000 first­-time moms just like you enjoy the benefits of having a NFP nurse.
I know. It sounds too good to be true, right? It's true! We'd love to tell you more and answer all your questions.
To request this service, you must be a first-time mom that is pregnant 28 weeks or less, but your nurse would love to work with you as early in your pregnancy as possible. There is also an income eligibility requirement.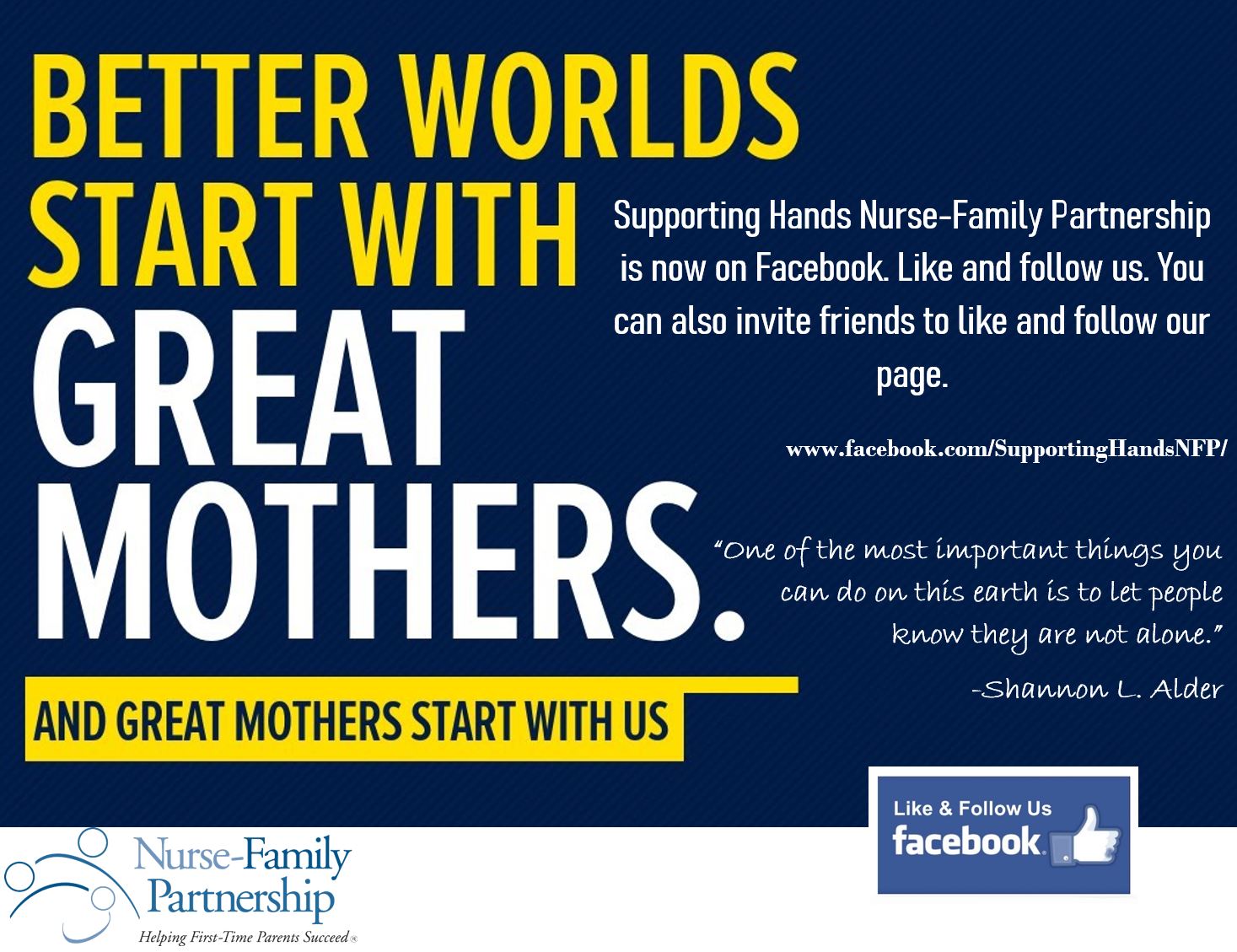 Thank you for visiting our Facebook Page.
COVID-19
According to the CDC,
PREVENT contagion by doing the following:
-Clean your hands often
https://www.youtube.com/watch?v=d914EnpU4Fo
-Avoid close contact
-Stay home if you are sick
-Cover coughs and sneezes
-Wear a facemask
-Clean and disinfect
If you think you are sick with COVID-19 you should:
-Stay home except to get medical care
-Separate yourself from other people in your home, this is known as home isolation
-Call ahead before visiting your doctor
-Wear a facemask
-Cover your coughs and sneezes
-Clean your hands often
-Avoid sharing personal household items
-Clean all "high-touch" surfaces everyday
-Monitor your symptoms
For more information and to keep updated, visit:
Today is National Hugging Day, but what we might fail to realize this could also be called "Be Healthier Day!" Much evidence about being heathier and happier has been traced back to hugging. To read some more on this, click on the links below:...
read more
"Those who are not looking for happiness are the most likely to find it, because those who are searching forget that the surest way to be happy is to seek happiness for others." -Martin Luther King Jr.
read more