With your very own free Nurse­-Family Partnership personal nurse, you will get the support, advice and information you need during your pregnancy and when your baby arrives.
Becoming a mom for the first-­time can be a lot to handle, so wouldn't it be nice to have an expert nurse to help you on your journey? Over 250,000 first­-time moms just like you enjoy the benefits of having a NFP nurse.
I know. It sounds too good to be true, right? It's true! We'd love to tell you more and answer all your questions.
To request this service, you must be a first-time mom that is pregnant 28 weeks or less, but your nurse would love to work with you as early in your pregnancy as possible. There is also an income eligibility requirement.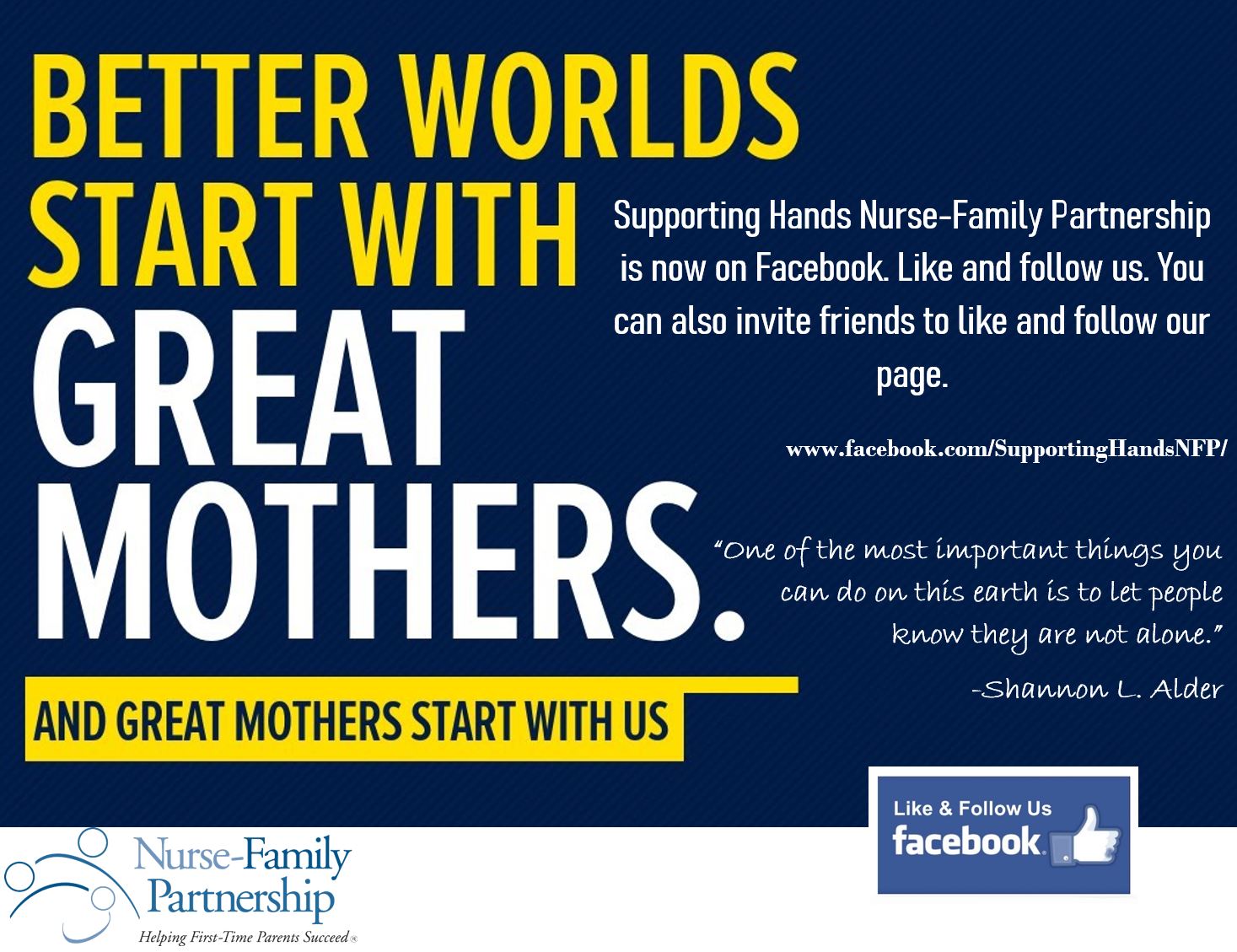 Thank you for visiting our Facebook Page.
Caring for children is the bedrock foundation for building strong communities and society as a whole. National Care for Kids Day, held annually on September 20th, offers an opportunity for you to positively impact a child's life in a variety of ways both large and...
read more
"You're fine." "Let me fix it." "You might fall." "Calm down." We can't control the challenges our children will face in life, but that doesn't mean we can't prepare them. One of the most powerful gifts we can give our kids is resilience—the ability to overcome the...
read more