With your very own free Nurse­-Family Partnership personal nurse, you will get the support, advice and information you need during your pregnancy and when your baby arrives.
Becoming a mom for the first-­time can be a lot to handle, so wouldn't it be nice to have an expert nurse to help you on your journey? Over 250,000 first­-time moms just like you enjoy the benefits of having a NFP nurse.
I know. It sounds too good to be true, right? It's true! We'd love to tell you more and answer all your questions.
To request this service, you must be a first-time mom that is pregnant 28 weeks or less, but your nurse would love to work with you as early in your pregnancy as possible. There is also an income eligibility requirement.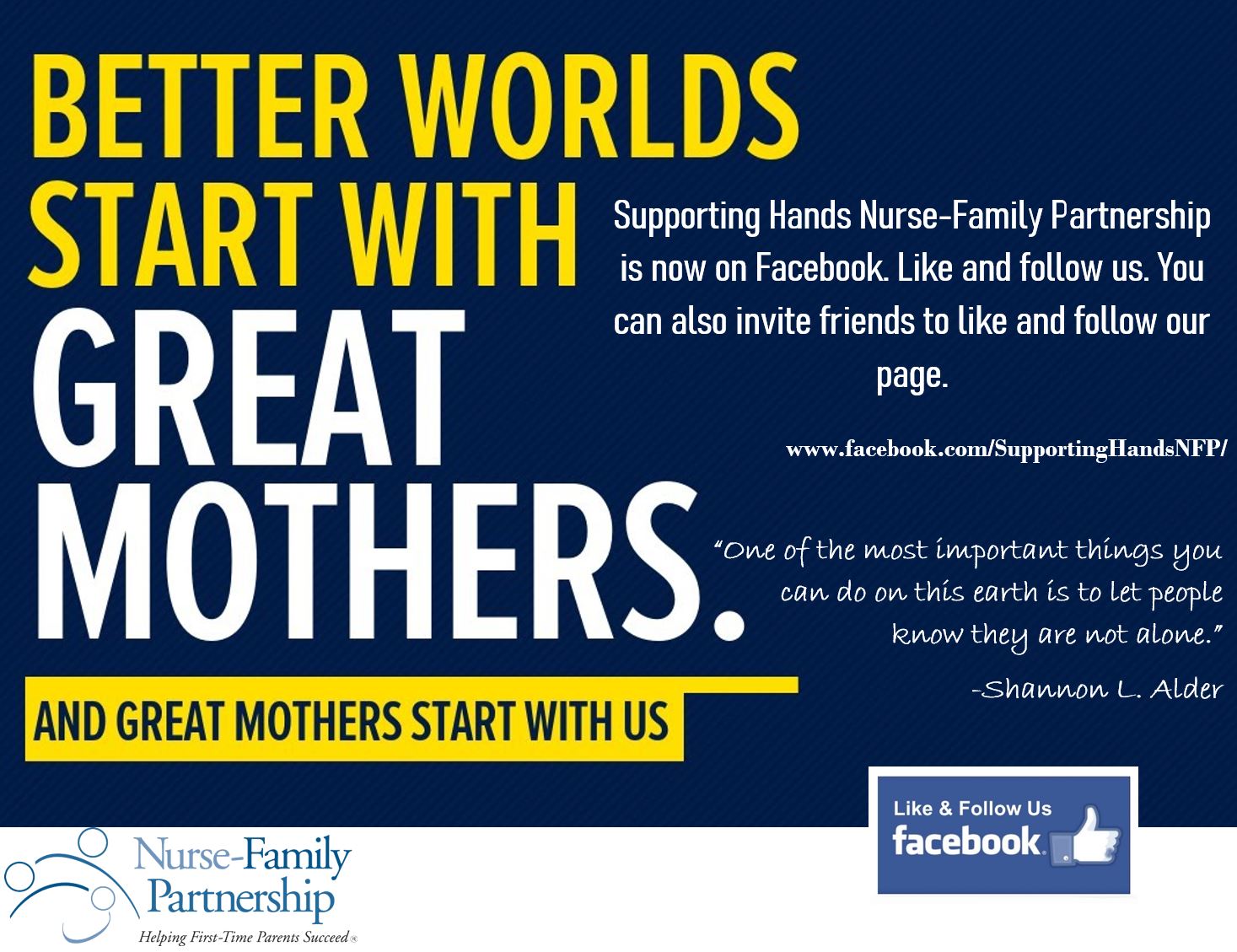 Thank you for visiting our Facebook Page.
As new parents or parents of multiples, parenting overall can be quite challenging. One only knows what or how our parents treated us or taught us. The only way to grow as a parent is to keep learning different strategies and tools and try them with our children until...
read more
Babies have lots of new skills to learn—lifting their heads, sitting up, saying their first words! Parents are often concerned when a child's development seems slower than expected. Grandparents or child care providers may also voice concerns. If you're worried that...
read more